-Four men escaped through a concrete wall and over a barbed wire fence of a Berlin jail.
-CCTV captured the dramatic jailbreak, showing one prisoner dangling from a hole in the prison wall.
-The men escaped from the workshop of Ploetzensee prison on the outskirts of Berlin.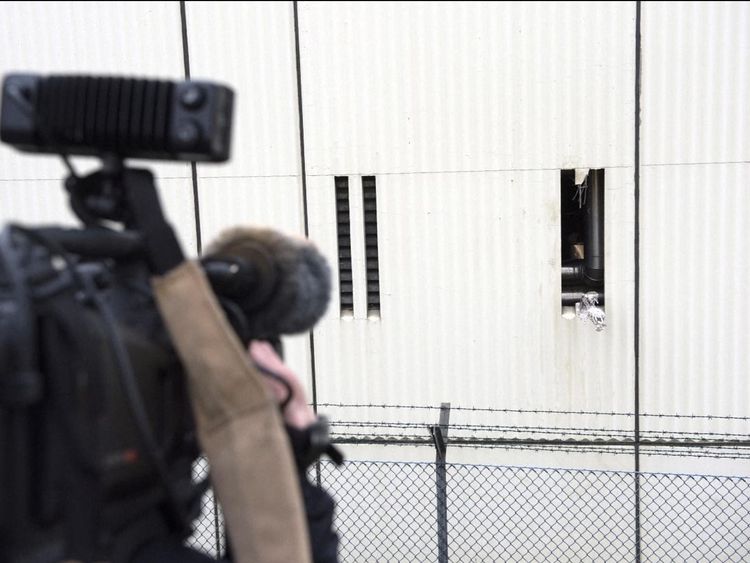 They managed to break a concrete pillar between two ventilation gaps before climbing though the hole and over a nearby fence, city justice ministry spokesman Michael Reis told the dpa news agency.
It was not immediately clear if the men used any tools or received outside assistance.
The men had convictions for bodily harm, theft and burglary and had arrived at the prison this year. Three were due for release next year - the fourth in 2020.
Ploetzensee prison has a notorious place in German history: 3,000 people were executed by the Nazis there, either by guillotine or hanging.
The last communist leader of East Germany, Egon Krenz, also served time at the prison for the manslaughter of four Germans who died trying to escape over the Berlin Wall.